A lot of times brides and grooms get so caught up in the chaos of a wedding that they overlook small intimate wedding venues. They also forget the special day is supposed to be about them! They get so focused on trying to entertain their guests; they forget about the intimacy of a wedding. Here at Chaumette we take pride in helping brides and grooms plan their special day whether they want 20 people or 200+. We took the time to unveil to you what advantages our venues have to offer.
More options & Time with guests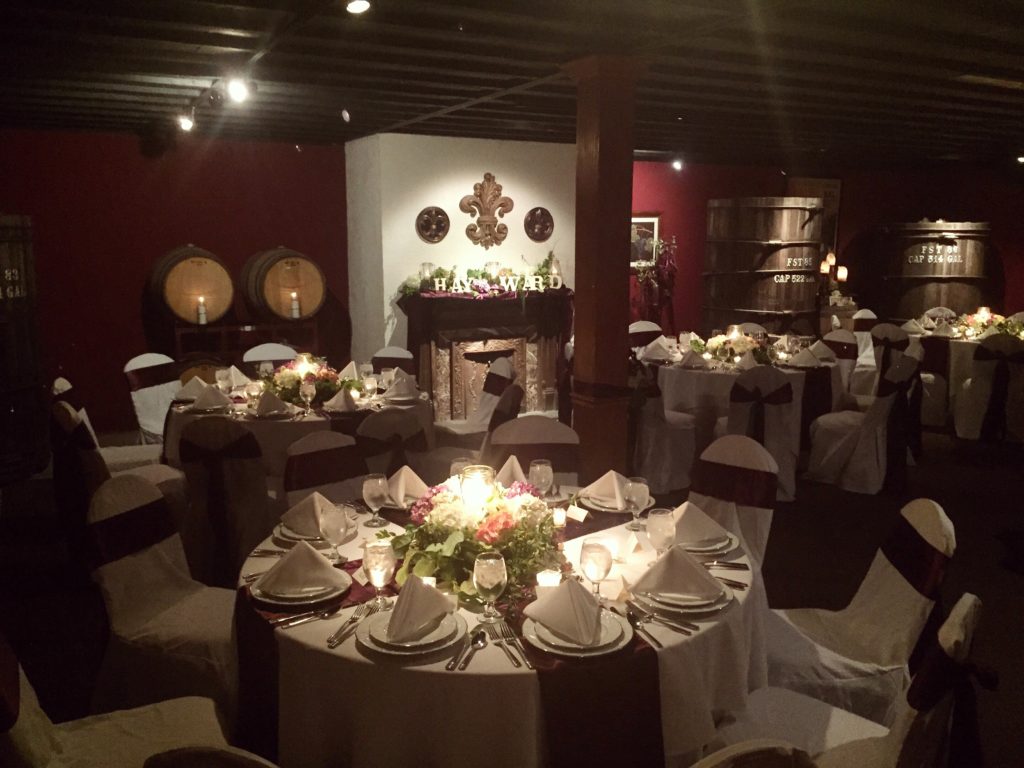 When deciding to go with a smaller more intimate wedding venue you have many more options since you won't need a large space to accommodate more people. A smaller guest list means more unique venues will be open to you, and here at Chaumette we have an experience unlike any other. When you want your wedding more personal, with a small crowd, our intimate wedding venues and event venues are often the ideal options for your event. The Barrel Room in the lower level of our Tasting Room provides an intimate venue for up to 60 guests interested in the unique ambiance of a private wine cellar. This candlelit setting is a cozy hideaway for guests to revel in a private celebration, such as a rehearsal dinner or a wine tasting reception and is available year round. Also, our Vineyard Gallery overlooks lush vineyards and spectacular views with seating up to 50 guests.
Less stress – More intimate
With smaller guest lists, the planning is not as time-consuming and is less stressful. It's a lot easier to find the venue you want because you don't have to worry about everyone fitting. Also, since you're choosing to only invite close friends and family, you will have more time to converse with your guests. When you can touch base with everyone at your wedding and it will mean much more to you and your guests. Have you ever been to a wedding that's so big you never even get to talk to the bride and groom? Smaller weddings aren't like that. Most of what makes an intimate wedding venue more intimate is that you and your groom can have a few moments alone and have more time to spend with individual guests rather than floating around the reception for most of your night.
Save Money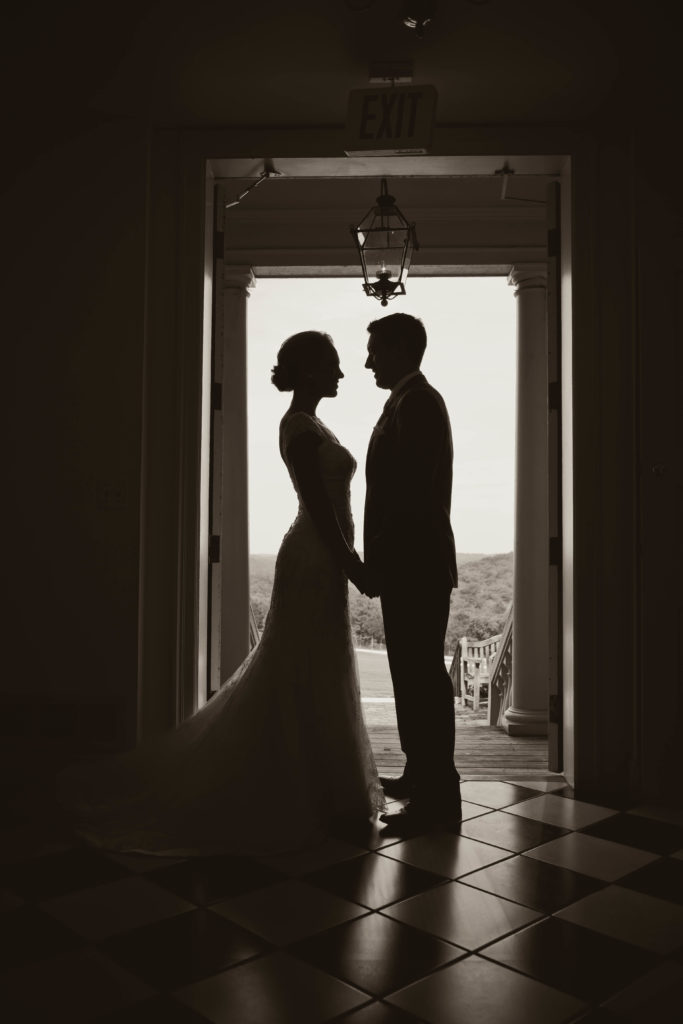 Get an unforgettable experience without spending all your money. Choosing a smaller venue obviously comes with a smaller guest list and ultimately less money you end up spending. If you and your significant other cannot spend thousands of dollars on your wedding day – then don't. When you want to put a down payment on a house think about your wants and needs rather than inviting every single person you know. Remember it's YOUR day and no one else's. You shouldn't feel pressured to create your big day some extravagant event, especially when a more intimate one better fits your personalities.
Overall, with more intimate wedding venues you can have a wedding that people will remember. Because your wedding won't be typical – the kind your guests have been to over and over again – your wedding is more likely to be remembered.
See what Intimate wedding venues Chaumette has to offer…
Interested in venue options at Chaumette? Contact our events team by calling 573-747-1000 or Events@chaumette.com