By: Gennie Palmer
"The Barn Wedding" is for the creative and spirited romantic. You are that blissful bride and have planned an intimate and heartfelt way to celebrate your unique love. It is finally time to commit to that love with your dearest family members and friends in attendance—obviously, you wish everything to be perfect.
Wedding décor, picturesque views, dependable catering, and pleasant accommodations come into play on your big day. Chaumette Vineyards & Winery has a cozy and elegant wedding barn that is prepared for anything, so it will be an effortless day to say I DO! We care about our couples and have four insider tips on what to expect from a dream wedding barn venue.
Décor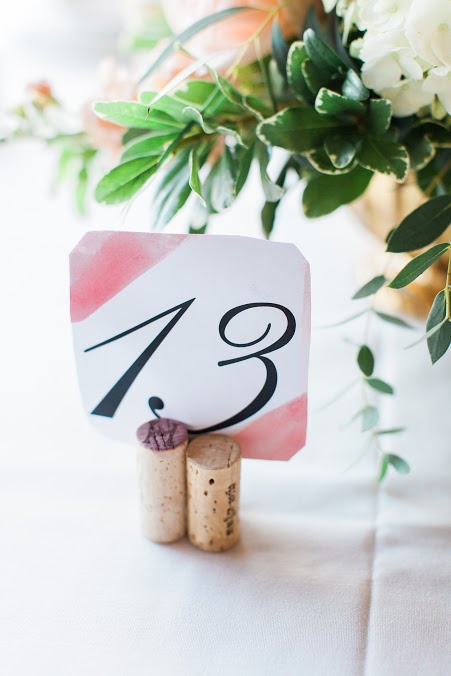 There are many beautiful wedding barns to choose from in your search. You know what you want and deserve the decor to be tailored down to every harmonious detail. The problem? Many barns don't have the correct structure and accouterments to make these details a reality. If you aren't careful in your wedding venue choice, the wedding will cost much more time and money than you imagined.
Chaumette's barn has two floors of generous open-space and a large covered patio where wedding guests can dance the night away. It also boasts a wraparound porch that overlooks gorgeous views of our vineyard and lakes. Our barn wedding venue is fully equipped with both an indoor and outdoor bar station so guests can easily grab a drink and mingle.
You won't have to purchase pricey lighting or worry about electrical outlets because Chaumette's barn wedding includes the crystal chandeliers and rustic bulb lights to brighten your night. There is also a variety of table centerpieces and wall accents we offer to couples for your big day. You are invited to bring almost anything to the barn to personalize your decor.
Views
Many barn venues you visit will have untamed wildlife and even domestic cows in a nearby pasture that can bring smells and unexpected emergencies. These troublesome happenings will steal away your important moments.
At Chaumette's barn, there are only grape vines and the breathtaking views will enhance your wedding highlights. The wine barrels and vineyard transform the ordinary wedding day into a charming and whimsical celebration.
During the spring and summer months, your wedding guests will marvel at the blooming green foliage and dazzling pink sunsets that encompass the vineyard and lakes. In autumn, the colorful leaves will fall pristinely on the newly ripening grapevines as your friends and family gather near a bonfire. Winter brings snowflakes and pillows of snow that will dust the vines and frozen water, offering a fairy-tale view everyone will remember.
Catering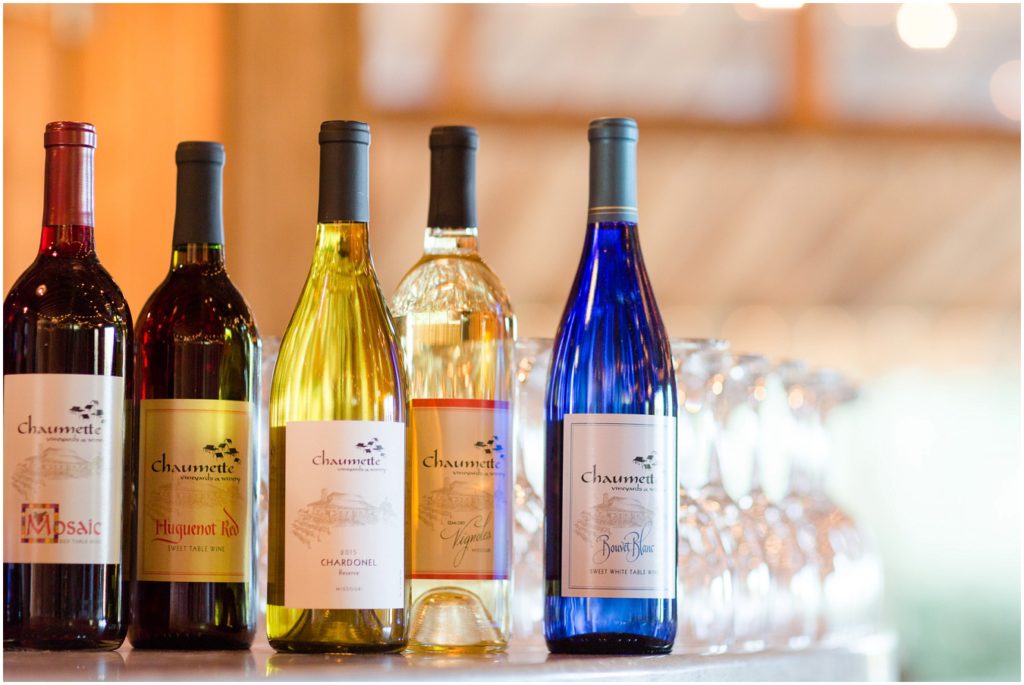 If the wedding barn you selected is off-the-beaten-path, you might have trouble finding a decent catering company to serve at the reception. Besides the narrow selection of caterers for a barn location, they will most likely charge a fee for the delivery distance. The long-distance caterer will sacrifice quality for the convenience of pre-made food and your reception can suffer the consequences.
At Chaumette, our Grapevine Grill Restaurant is just a hop, skip, and a jump away from the wedding barn. Our seasonally inspired menu offers a variety of appetizers, savory main courses, and delectable desserts. Chaumette's chef will prepare cuisine that is fresh and nourishing for you and your wedding guests to enjoy.
Let's not forget the best perk of a vineyard barn wedding…the amazing wine selection!
Accommodations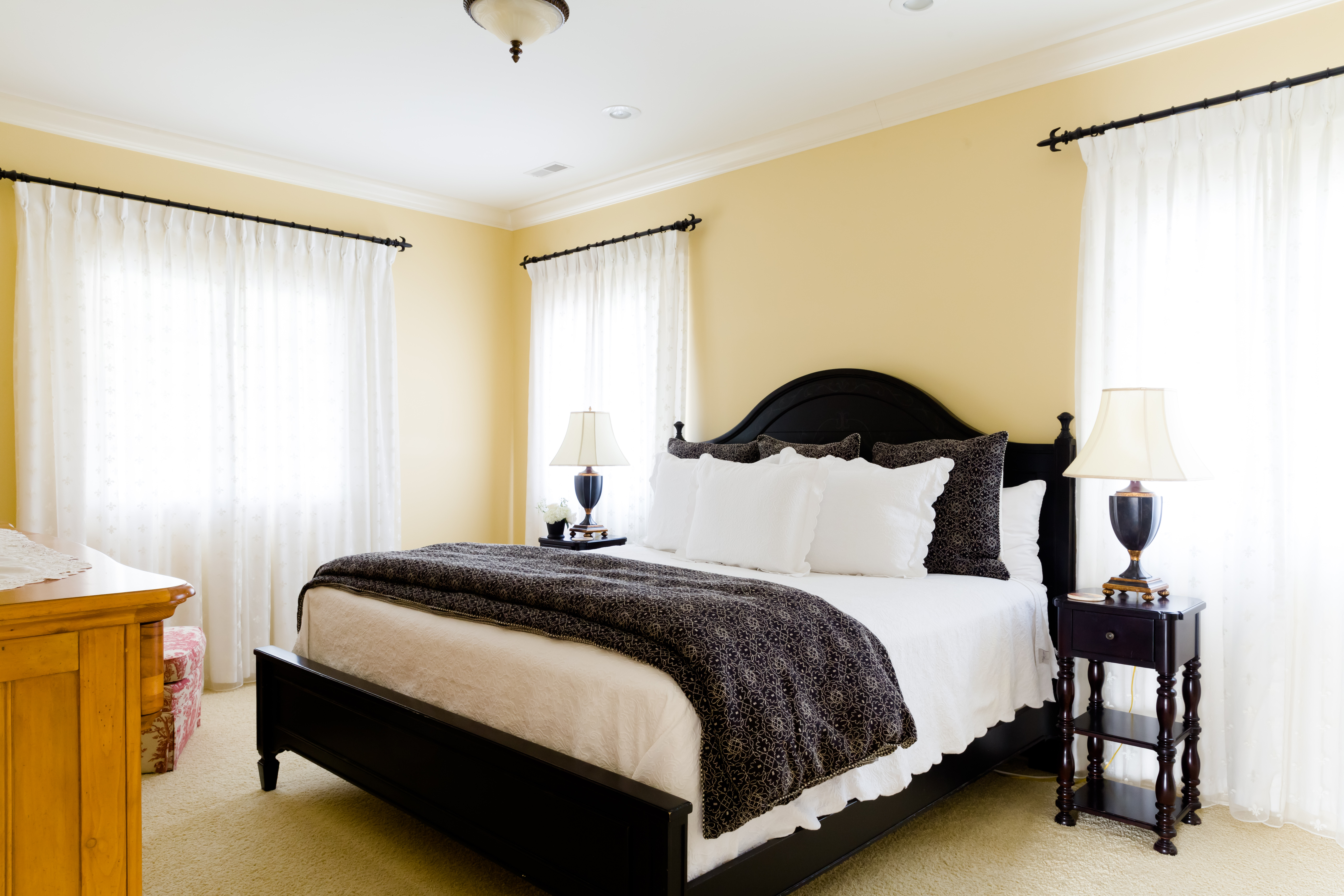 Most authentic wedding barns are in rural areas and the accommodation options close by are limited. For out of town wedding guests, driving a far distance from a hotel to the wedding barn's destination can be very inconvenient. This inconvenience not only dampens the wedding atmosphere but can lead to important guests being late or worse–Not arriving at all.
Chaumette's enchanting property includes the wedding barn, the countryside church, and the Grapevine Grill Restaurant. In addition, your guests can book a stay at the sophisticated Chaumette Villas—furnished with comfortable beds and modern appliances. The pool and fitness center are only a few steps away. The Chaumette Villas have everything your guests need to feel energized and arrive at your wedding on time.
Keep in mind that this is a once in a lifetime moment and you deserve all wedding festivities to be extraordinary. Chaumette Vineyards & Winery has happily provided the cheerful and smooth experience every couple dreams of when planning a wedding and we would love to help you make your dream wedding come to life.