It is not always easy to find small wedding venues that truly give you the privacy you desire for your special occasion. At Chaumette we proudly offer not only our larger wedding venues but also unique venues for events such as rehearsal dinners, elopements or small weddings. Take a look at what we have to offer below.
The Barrel Room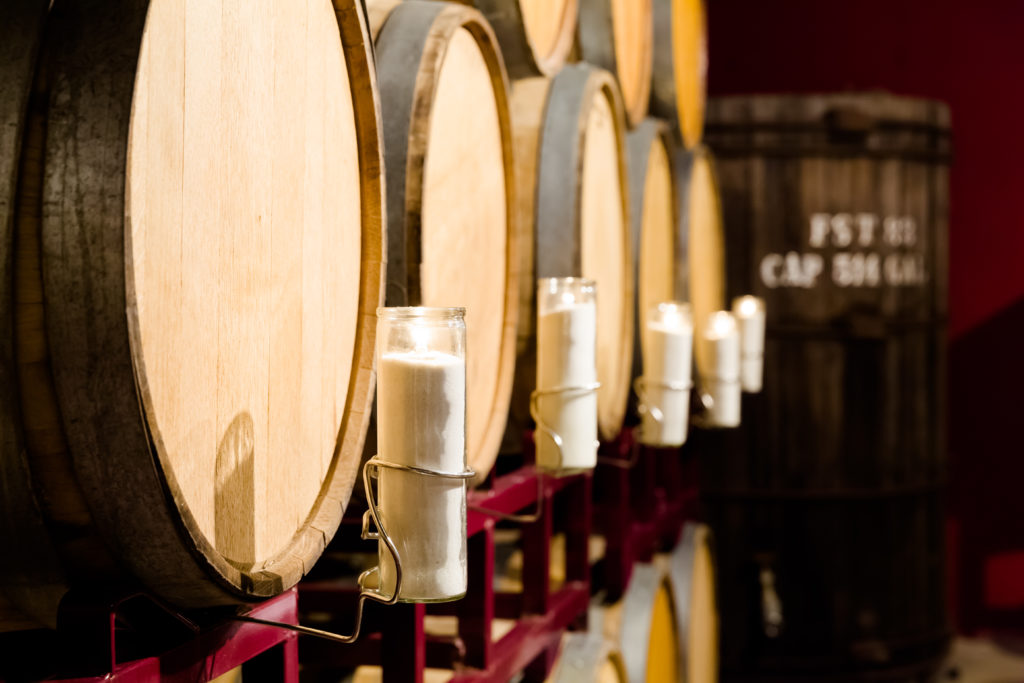 Our Barrel Room, located below our Tasting Room, seats up to 50 people and is the perfect cozy hideaway for guests to revel in a private celebration, a rehearsal dinner or a wine tasting reception. The dim lighting allows for a romantic setting along with candles lit by wine barrels once used to make the wine here at Chaumette. If you are looking for the perfect small wedding venue or rehearsal dinner space, look no further than the Barrel Room at Chaumette Vineyards and Winery!
The Pool at Chaumette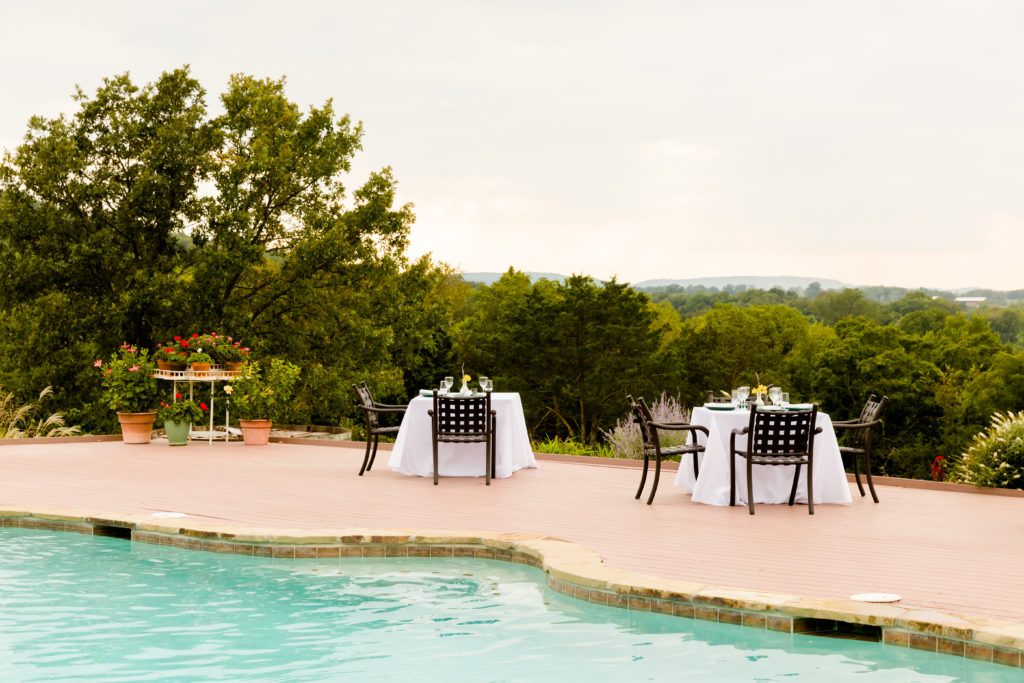 Our beautifully designed pool grounds features a fabulous upper deck, a lower pool deck with cabanas and fabulous views of our vineyards and the Saline Creek Valley.  Sunset views are magnificent here, and when illuminated by string lighting, the pool and cabanas make for a truly magical setting. With the capacity to seat up to 100 people, it is a fun and unique place to host your special night.
The Vineyard Gallery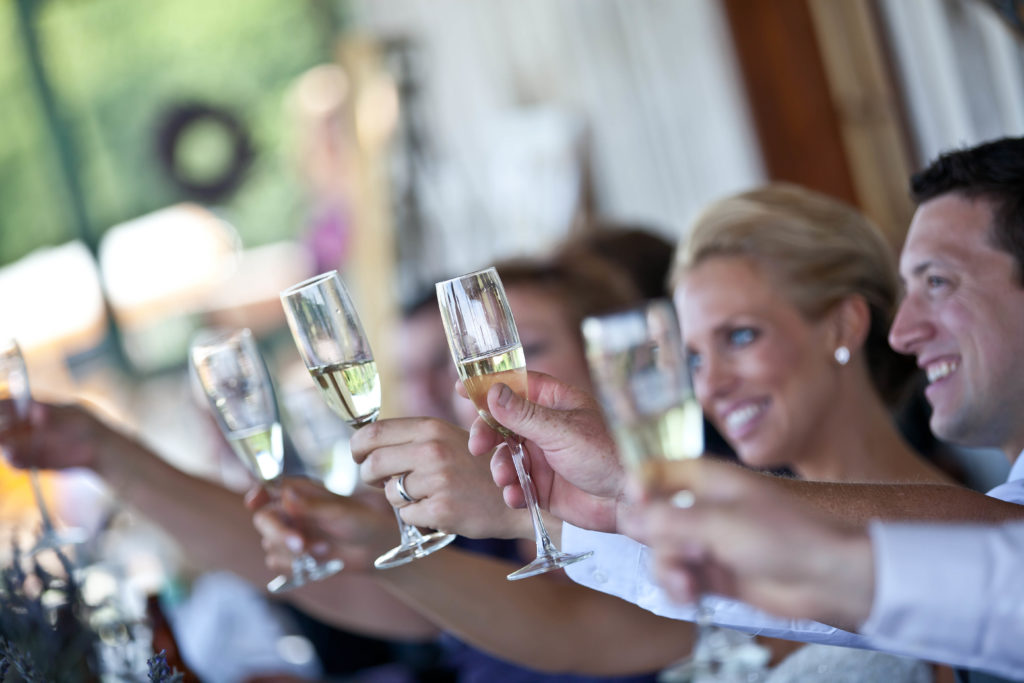 Perfect for small parties that want the best view of our vineyards and property. The Vineyard Gallery is located on the north side of the Grapevine Grill and can seat a total of 40 people. Enjoy the relaxed atmosphere while dining and visiting with friends and family. Ideal for family-style or plated dinners, the Vineyard Gallery is a great place to host a memorable celebration. The Vineyard Gallery is open May through October.
Interested in one of our small wedding venues for your reception or special event? Inquire below!